I've been so busy writing lately, I haven't had much chance to blog about writing! So I thought I'd give a quick roundup of some of my recent articles. They've really been a blast to write, actually, especially since a lot of them are tied into all sorts of pop-culture fun!
Our iZombie eSurvival Guide Can Save Your iLife
I wrote this post for CowBoom.com and it really was as much fun as it looks. The tough part about writing for Cowboom is tying a fun, unique topic into a general electronics theme. I'm pretty free to write about anything I want as long as it ties into the type of items they sell on their site, so brainstorming is always the toughest part. My timing with this Zombie Survival Guide couldn't have been more perfect, considering the awful Zombie News from Miami that happened this week.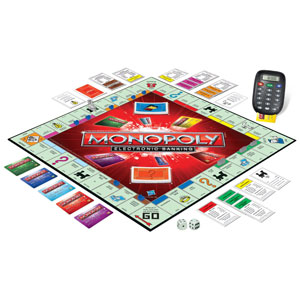 Classic Toys Ruined by Tech
My first article for Techlicious was a complete blast to write. I had to find classic toys that were completely ruined by technology updates. This was the type of article I used to work on years ago when I was the Editor of ToyFare magazine. I just started working for Techlicious, but I really love the story angles they come up with.
10 Superheroes Primed For Avengers 2
If you didn't know, I'm a bit of a comic book geek. After seeing the Avengers movie, I just had to write this post for BitRebels.com about who I think will make it into the sequel. Again, this is the type of pop-culture, comic book article I used to write about on a daily basis back in my Wizard Entertainment publishing days. So it certainly felt good to put on the superhero gloves again.
Boy Dies After Eating a Cookie: Every Food Allergy Parent's Worst Nightmare
I usually write humorous posts for The Stir (well, at least I think they're funny!), but this latest one was dead serious. After reading about 15-year-old boy who died of an allergic reaction recently, I felt it was time to write about what being a parent of a kid with food allergies is really like. My oldest son has severe allergies to tree nuts and seeds, so my wife and I have been dealing with it for years. It was actually quite gratifying to share this story as well as see so many great comments from other parents in similar situations.
We test drive Samsung's new NX smart wifi cameras
When my friend Ethan (who works in PR at Samsung) invited me to the latest Samsung event at CitiField recently, there was no way I was passing that up! I enjoyed a gorgeous suite, a great Mets baseball game, awesome food and got to take Samsung's newest digital cameras for a test drive. I wrote the event up as my first ever review article for Tecca and was really happy with how it came out.
  I'd appreciate any comments and social shares on any of these articles!
Which one was your favorite? Tell me in the comments below.